On the Edit Page form (see example below), you have multiple options available to you including the ability to add the page post to a menu.

Read more about Menus. 
By selecting the Menu Settings link (you can view this when you edit the page), you can toggle the Provide a menu link box and you'll be able to give the Menu link a title and select which menu you want the page to live in.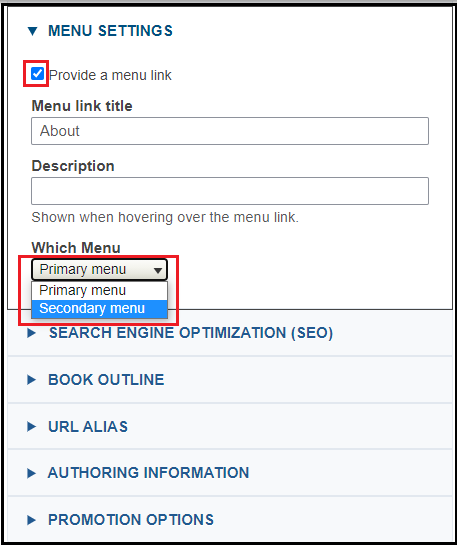 Related Content: Adding a post to a menu
Updated:  17 Sep 2021