The Random Widget can randomly display one of the widgets added in every page refresh.
Add a New Random Widget
Click Layout on the page in which new widget is placed


Click  "Add new widget" button


Select Random from the list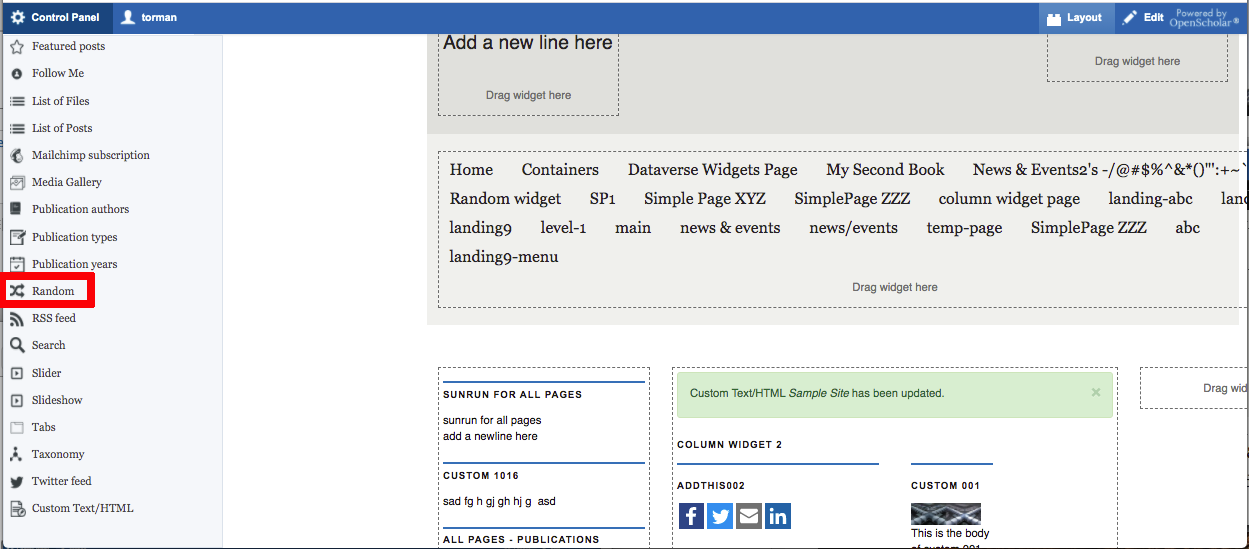 Add Widget Description
Widget Description is the administrative title (seen by site administrators only)


Add Other Widgets in Collection
Click the drop down list, select the widget to add it in collection, repeat this step to add multiple widgets.
In this example, six "slideshow widgets" ,from "Random_1" to "Random_6" are added in the random widget.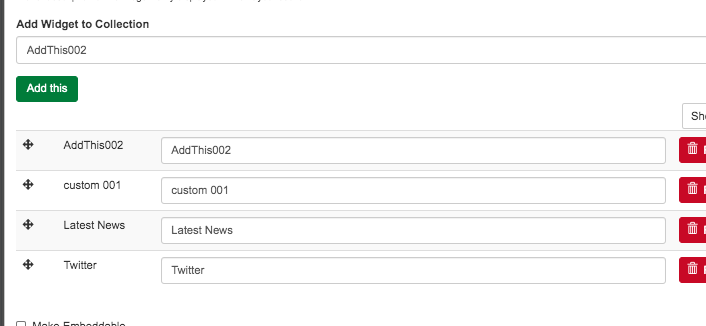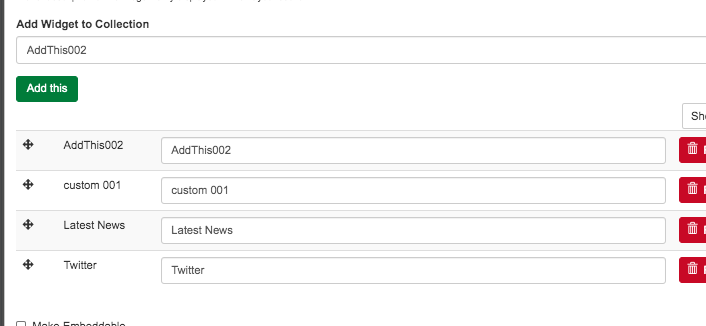 Click Save button. - the popup will close and the widget is placed on the top of widget list in the left.
Put Random Widget On The Page
drag the widget to target destination in the layout and click Save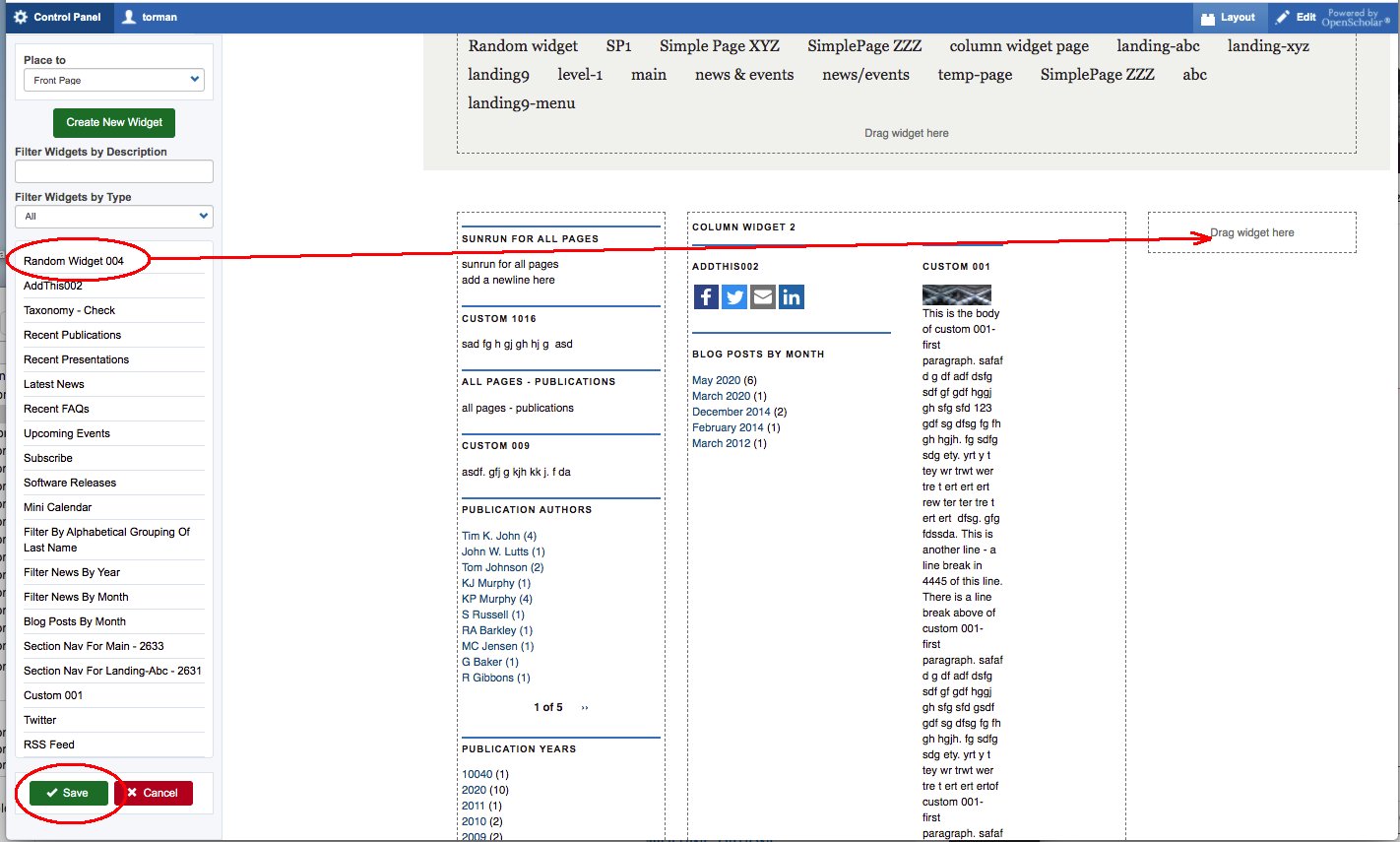 Go Back To The Page
Go back to the page and refresh it to check the effect.
Updated: 30 Oct 2020