OpenScholar allows you to collect news items from an external RSS feeds and turn them into actual news posts on your site. This feature provides a way to keep your news content fresh without having to write each article yourself. To do this, make sure the News App is enabled and follow these steps:
Go to the News section of your site and choose Add New > Import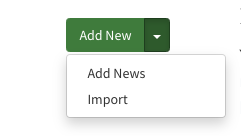 Choose the RSS option, and enter the Title and URL, then click "Submit".
NOTE: You can manage existing imported content by clicking the Feeds Preview tab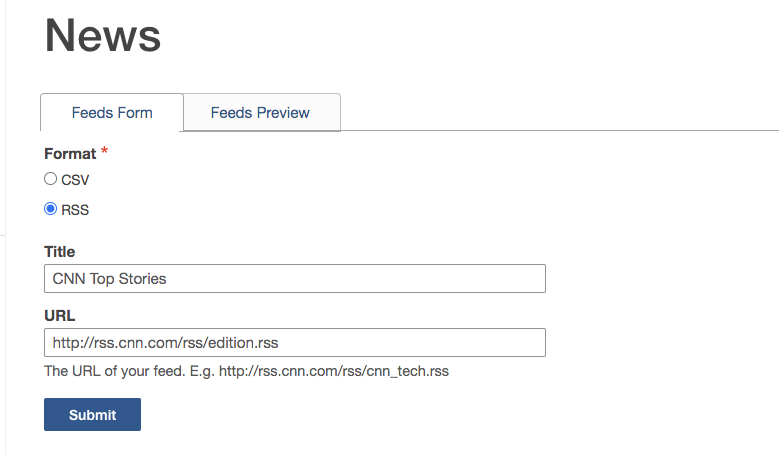 Select the news items that you want to include on your site. After clicking "Import" button, the news items will become posts on the site.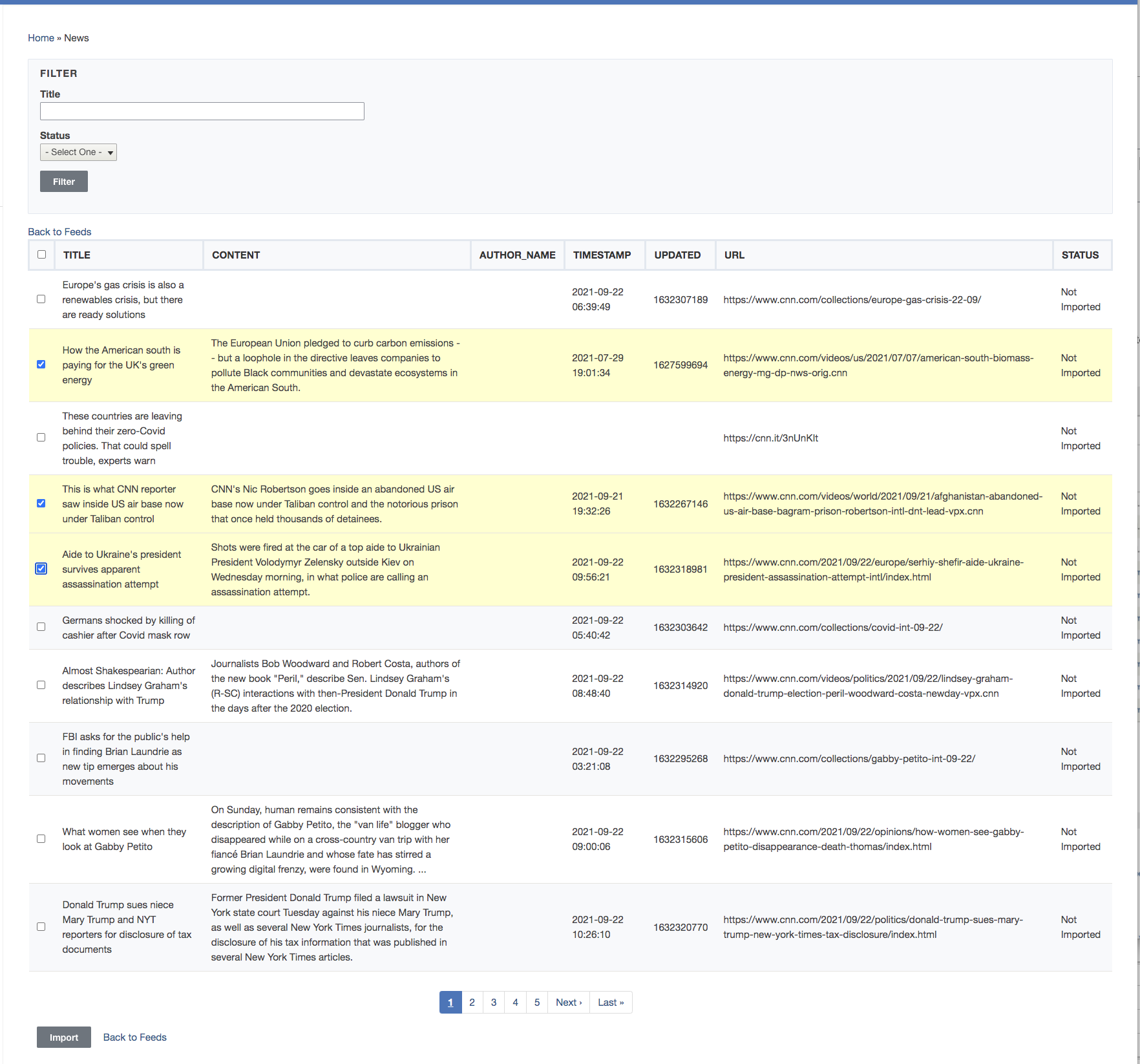 Imported News post will appear in the News section automatically.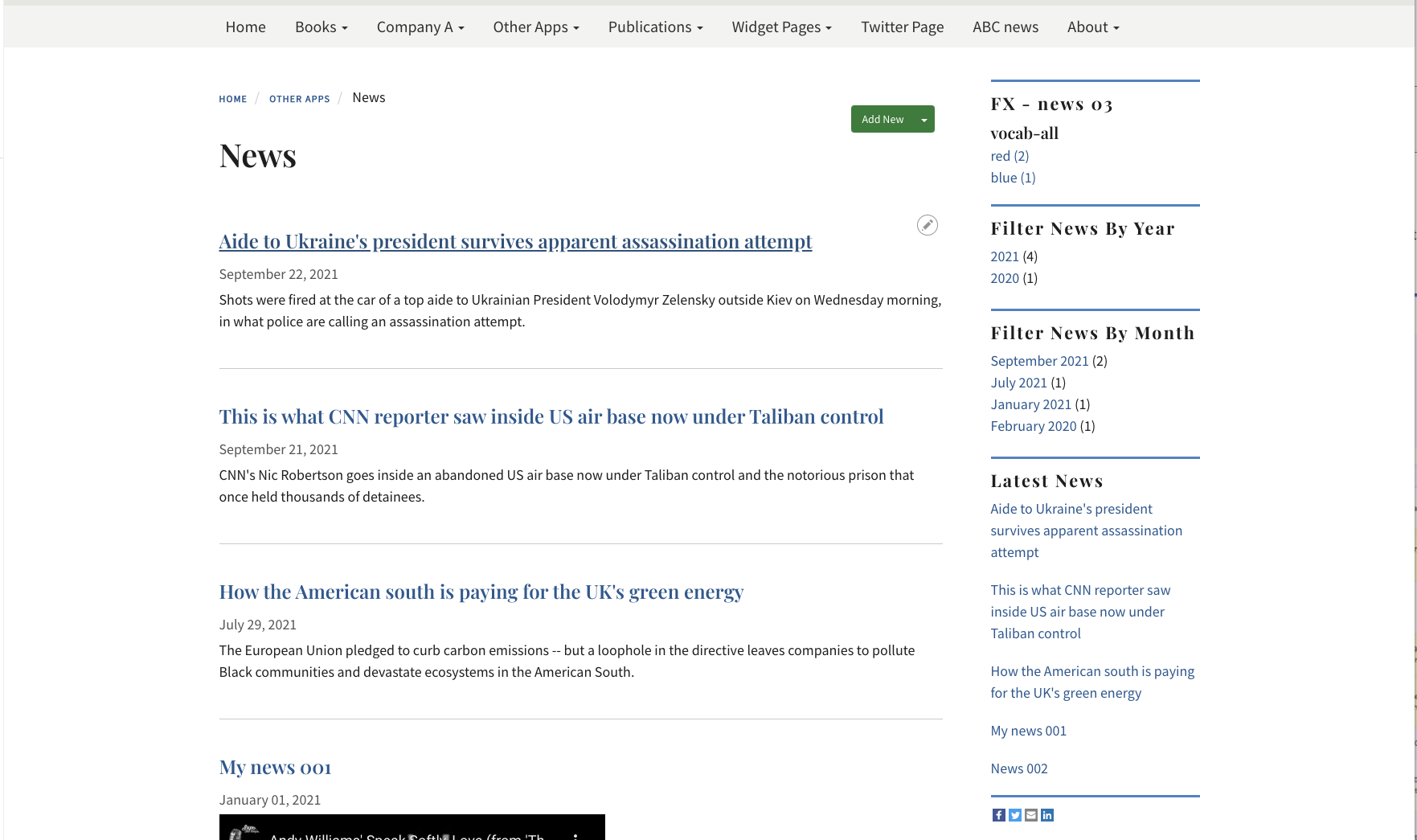 To manage imported feeds, going to Feeds Preview - it shows all imported feeds.  Preview Import  shows listing of all posts from the feed. 

The listing page shows all information of the posts including status. It includes filters of title and status - this function helps to locate posts easily.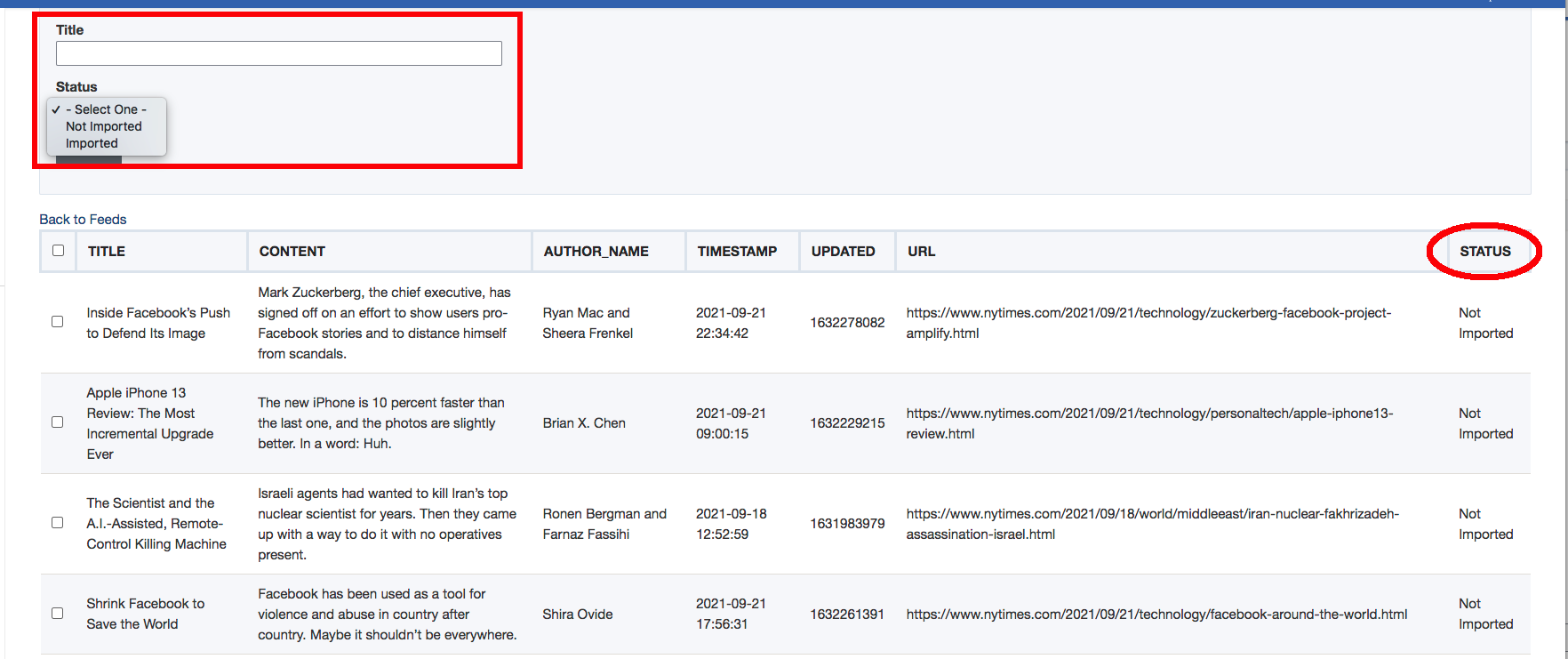 Try it out
If you are looking for a feed to try using this feature, NASA offers a variety of RSS feeds:
https://www.nasa.gov/content/nasa-rss-feeds
Updated:  22 Sep 2021