Publishing Pages
Publishing Pages
When creating a new page, the page is automatically set to publish after saving.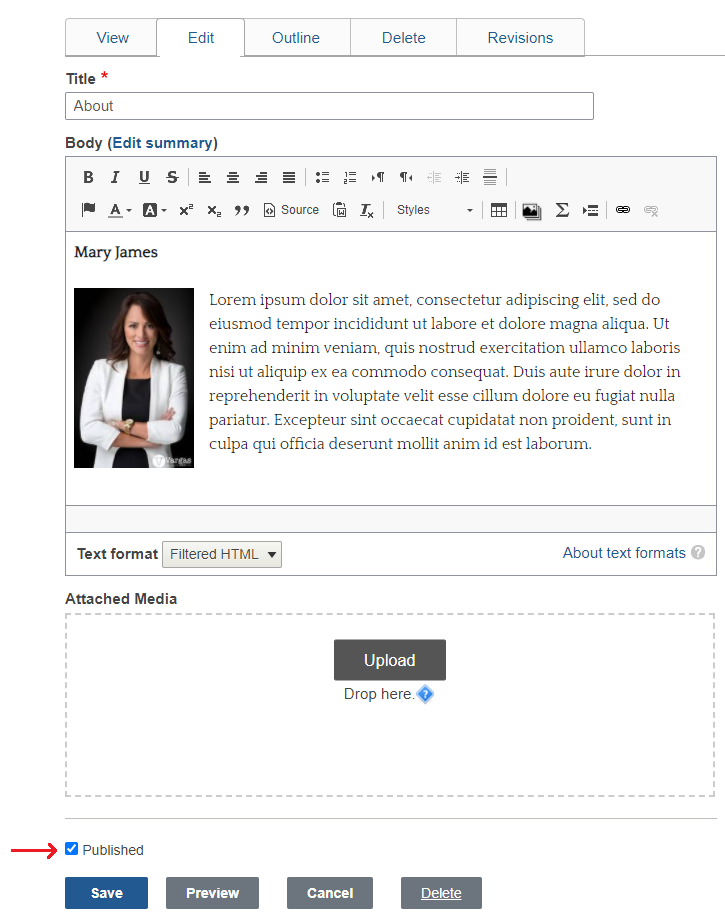 Updated:  17 Sep 2021
Not seeing your site changes?
When new content is added or edited in OpenScholar, it can take up to 15 minutes for the changes to appear on the site publicly. OpenScholar uses web cache technology to help make the pages load faster for site visitors.
When a site administrator or any other site members are logged in, they will see all changes immediately.