When exporting a calendar, there are 2 options to choose from. You can export:
1. an iCal file format
2. a rss feed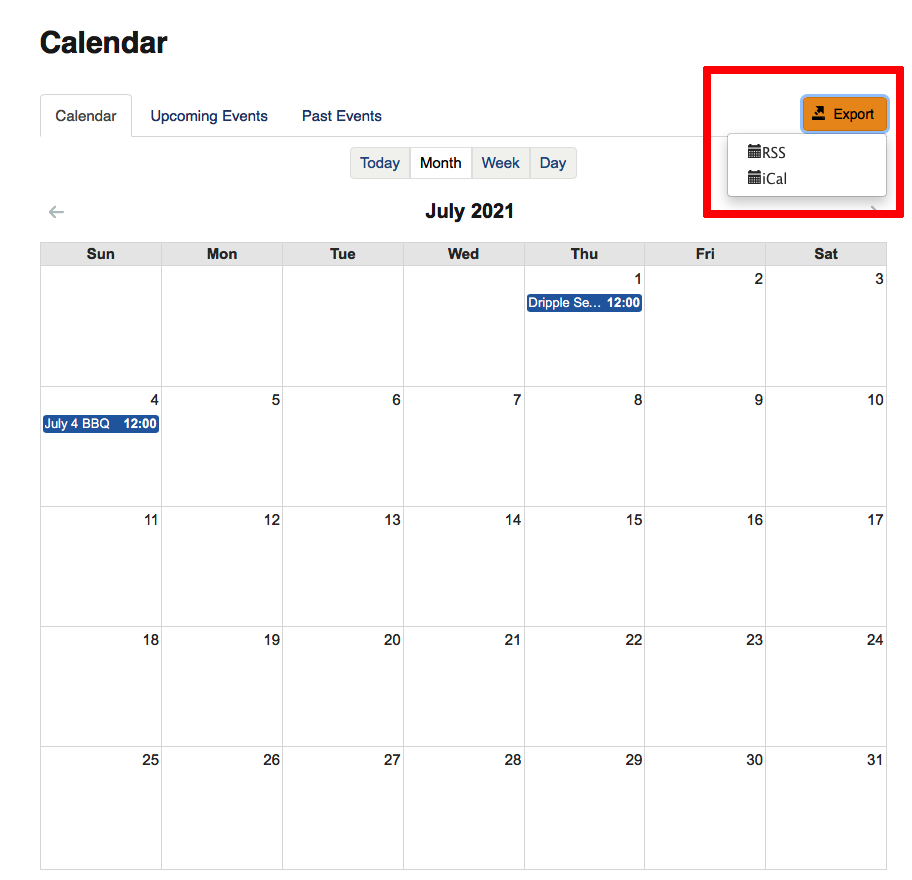 Exporting an iCal
When clicking this option, the file will download to your computer. The downloaded file or link can be imported into another calendar application such as Yahoo Calendar, Google calendar, etc.
Importing iCal to Google Calendar 
Click on Export iCal on your OpenScholar Calendar page. Your file will immediately download.
Exit out of the calendar application used on your computer.
Open Google Calendar.
In the top right, click Settings  > Settings.
Open the Calendars tab.
google calendar tab
Click Import calendars between the "My calendars" and "Other Calendars" sections.
google import calendar
Click Choose File and select the file you exported. The file should end in "ics" or "csv"
Choose which calendar to add the imported events to. By default, events will be imported into your primary calendar.
Click Import.
Exporting a RSS Feed
The system will provide you with a XML code that you can add to your RSS Feed reader. 
Updated:  17 Sep 2021