The Presentations app lets you post and manage your presentations in a structured way.
Enabling the Presentations App

Before adding any Presentations, you must first make sure the app is enabled.
1. Click + to expand Settings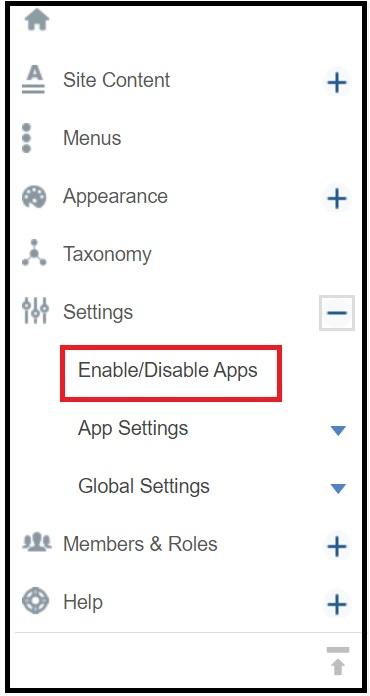 2. Click on Enable/Disable Apps
3. Search for PRESENTATIONS.
4. Check the box under Enable for PRESENTATIONS.

5. Click the Save Configuration button at the bottom of the page.
To navigate your presentations better, follow these steps to add a menu item pointing to presentation listing in primary menu :
Presentations Menu Link
Go to the control panel and select Menus
Once in the Menu area, Select Add New Link in the Primary Menu
You'll be prompted to choose an Item Type. Please select URL
Click Continue
Now give the Menu Item a title like "Presentations" and enter the word "presentations" (lower case) in the URL field
Click Finish at the bottom of the page
Creating Presentations

From the Presentation page,
1. Click the green Add New button
2. Select Add Presentation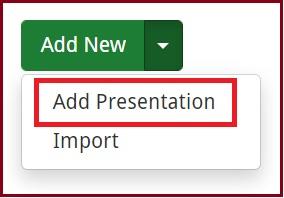 3. Fill out the available fields in the form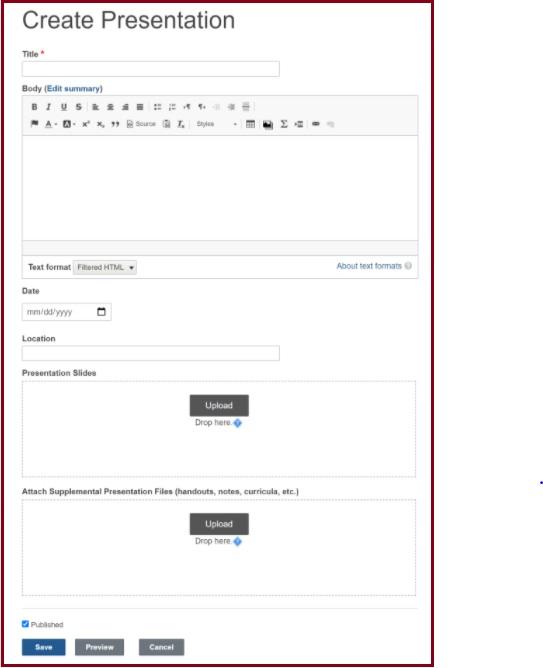 4. Click Save at the bottom of the page.
Importing Presentations

To import a presentation:
Enable Presentations app.
Click + to expand Site Content in the control panel.
Click the drop-down button to expand Import and select Presentations.
4. Upload a file in the CSV format only.

You may use the Download a template file to use as a guide.
NOTE: Make sure to save your CSV file using the UTF-8 file format to ensure that your contents are imported without issue.
Importing more than 100 Presentations at one time is not permitted. If your CSV file is over 100 rows, you will receive an error.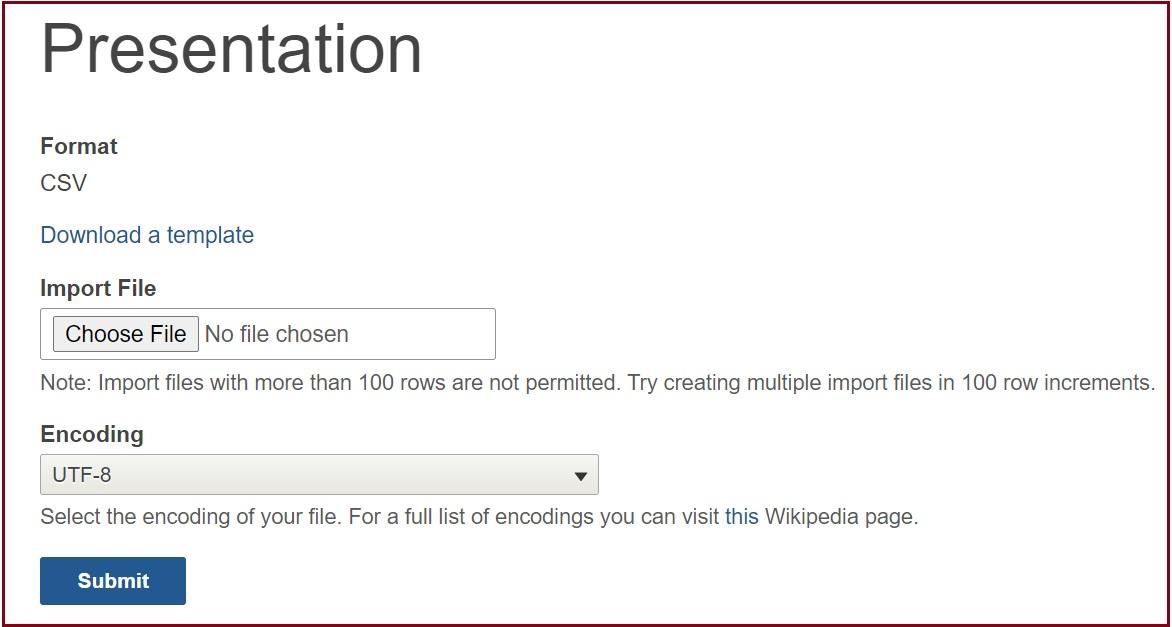 6. Click Submit button.
7. Go to Content in the admin toolbar and the first entry will be your newly imported presentation.
Locating Presentations

You can also find, edit, apply taxonomy to, etc. your presentations by following these steps:
1. Navigating to the Control Panel and select Site Content
2. Select Browse
3. Select Content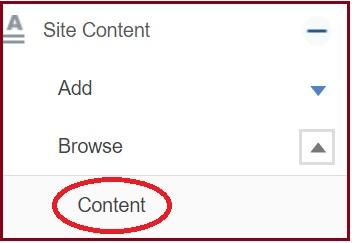 4. On the right column under Type you will see a drop down menu, select Presentation from the list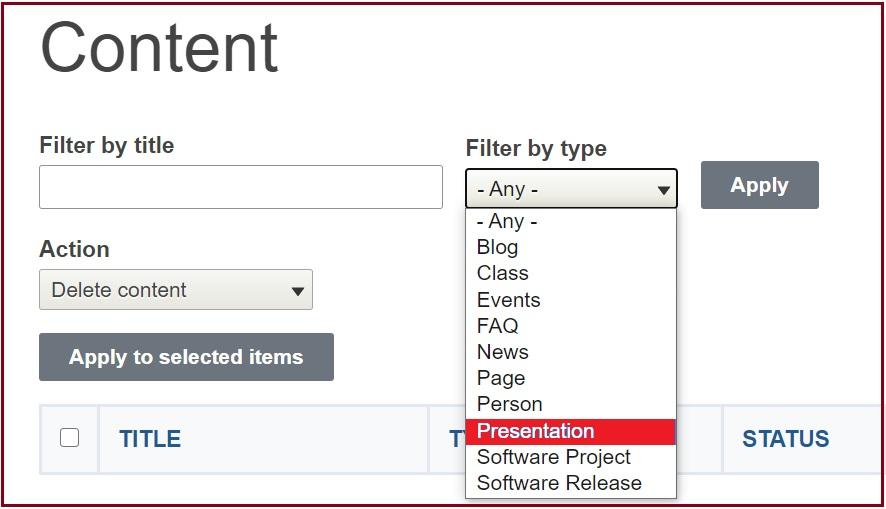 5. Select Apply
6. View the List of Presentations on your site
Updated:  17 Sep 2021