This document will explain how to place inline images in the body of your page content.
1. To add an inline image, enter the editor of the page you want to modify.
2. Click on the "Media Browser" icon  

 at the top of the text editor box.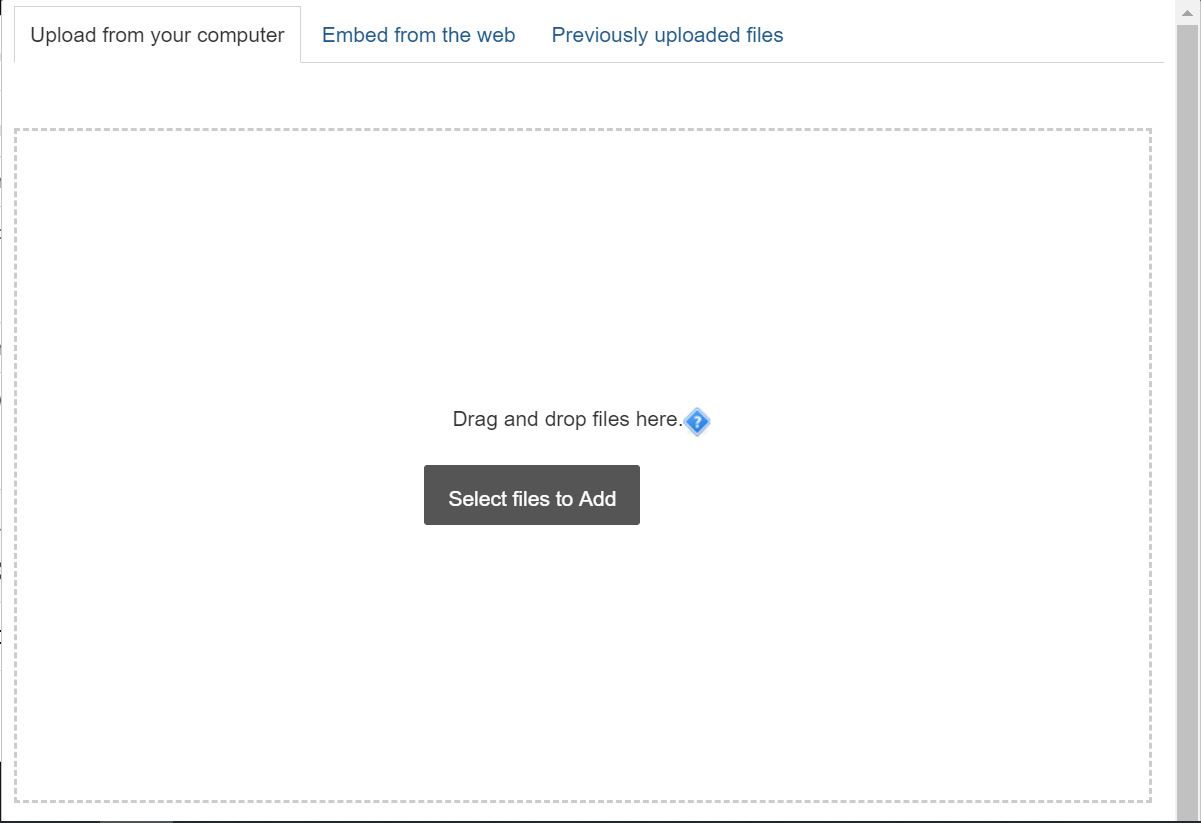 3. A pop up will appear prompting you to select files to add. You have three options:
"Upload from your computer" if the image you want to use is on your computer. Alternatively you may also drag and drop multiple files into the media browser.
"Embed from the web" to embed a url or code from Internet media
"Previously uploaded files" to add an item previously uploaded on your site
4. After selecting an image, enter an Alternate Text and Title for the image. 
     Optional: You may add an image caption underneath the Advanced tab.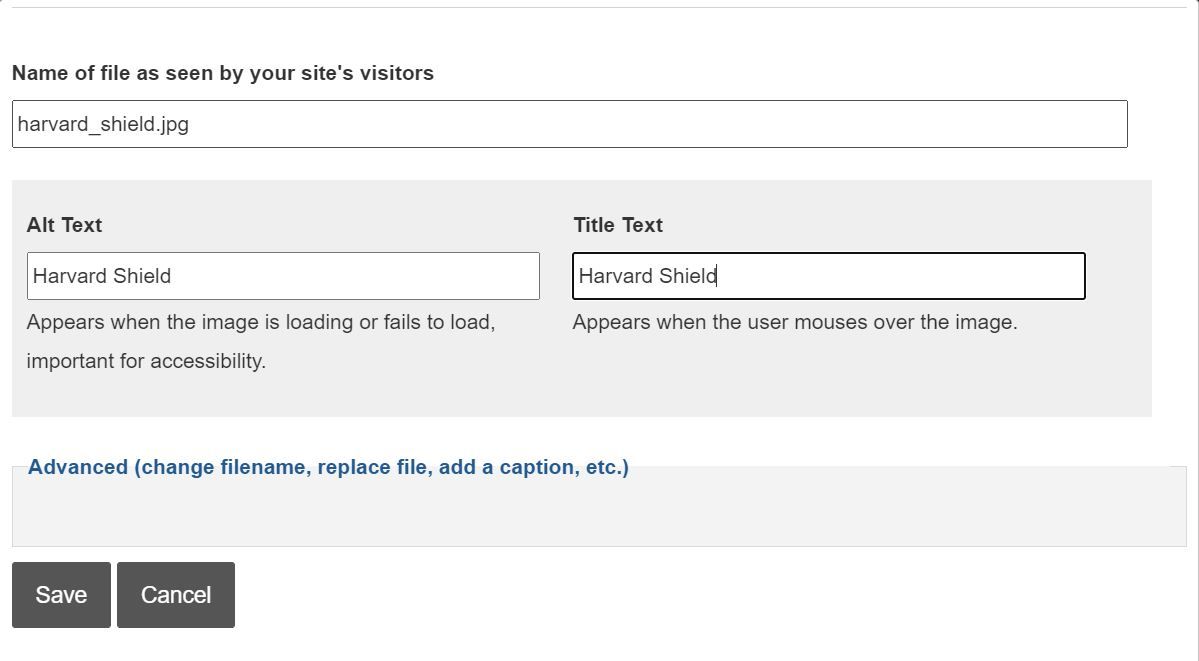 5. Click Save.
6. Click on the image to highlight its borders. To re-size the image slightly, click and push/pull on any of the corners around the image to manipulate the size. Tip: pulling the corners of the image ensures that the aspect ratio will remain intact. Please see information on Preparing Images for the Web.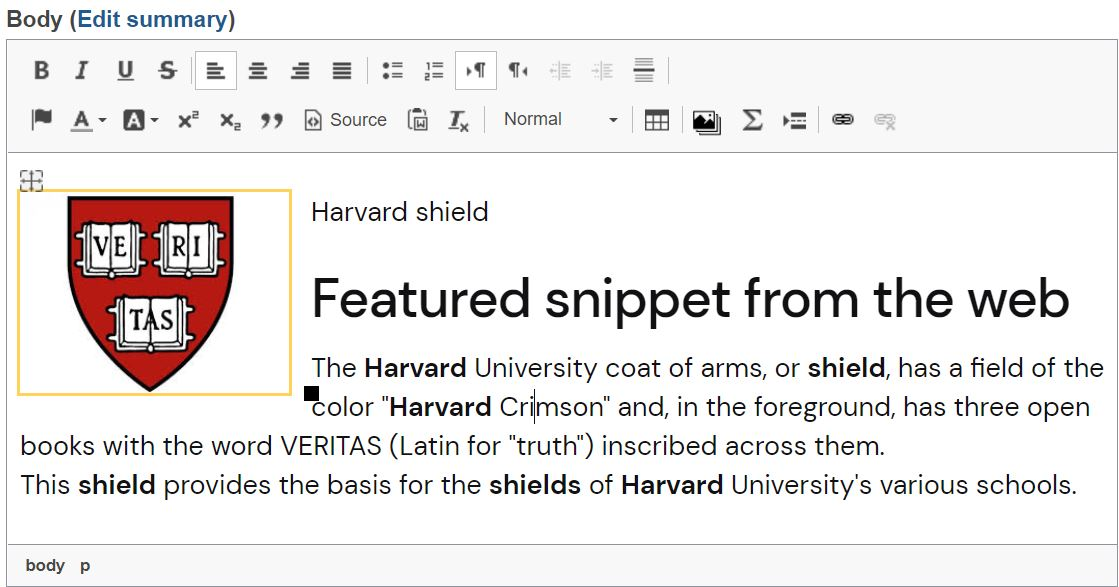 7. When you are satisfied with the placement of your image, click Save at the bottom of the form. 
Click here to learn how to wrap text around an image.
Hyperlinking Images
To link an image to a website or a file:
1. Click on the image & select the Link icon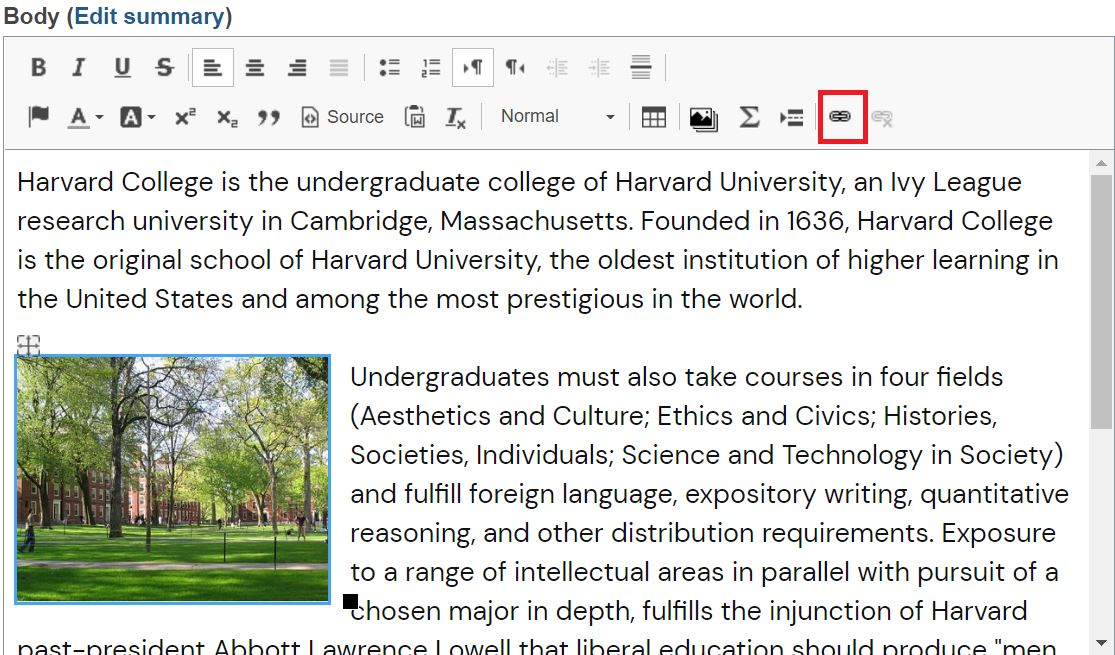 2. Enter the URL link in the space provided within Website URL or search for a file within Files & click Insert
3. Save the page
Adding Captions to News Items Images
Site editors will be able to add captions to the main photo in news items.
1. Select a news item and click on Edit to enter details for the caption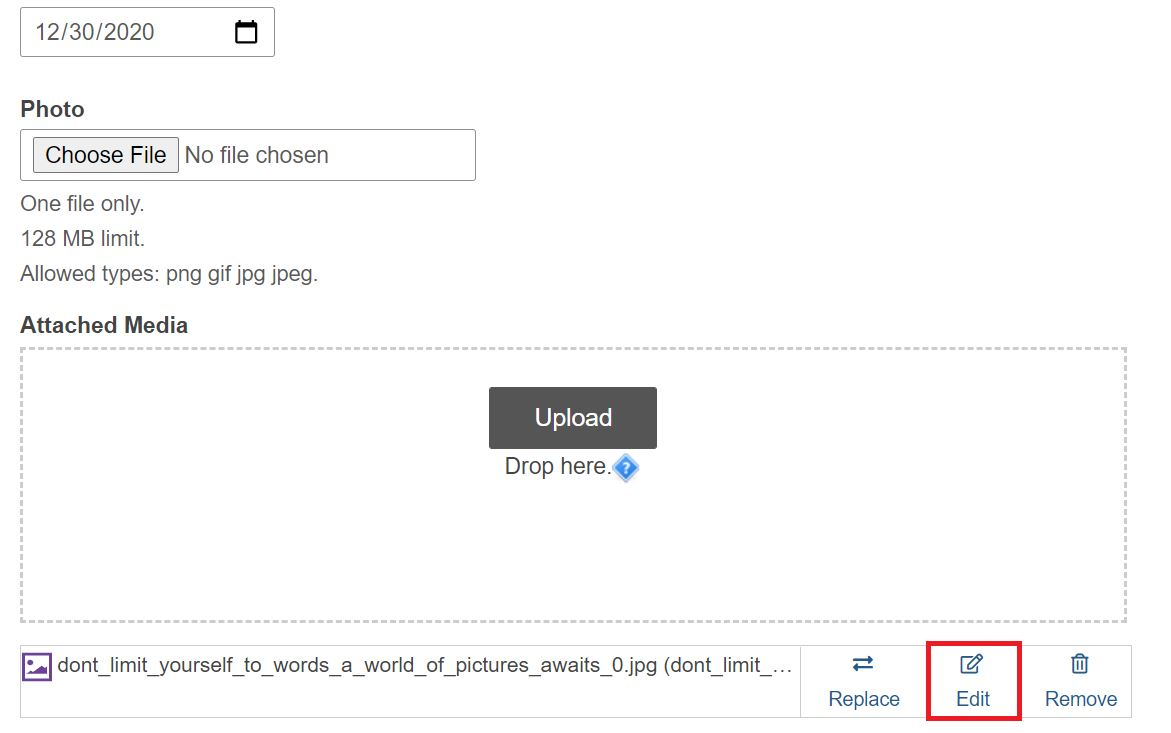 2. Underneath the Advanced tab, edit the details in the image caption field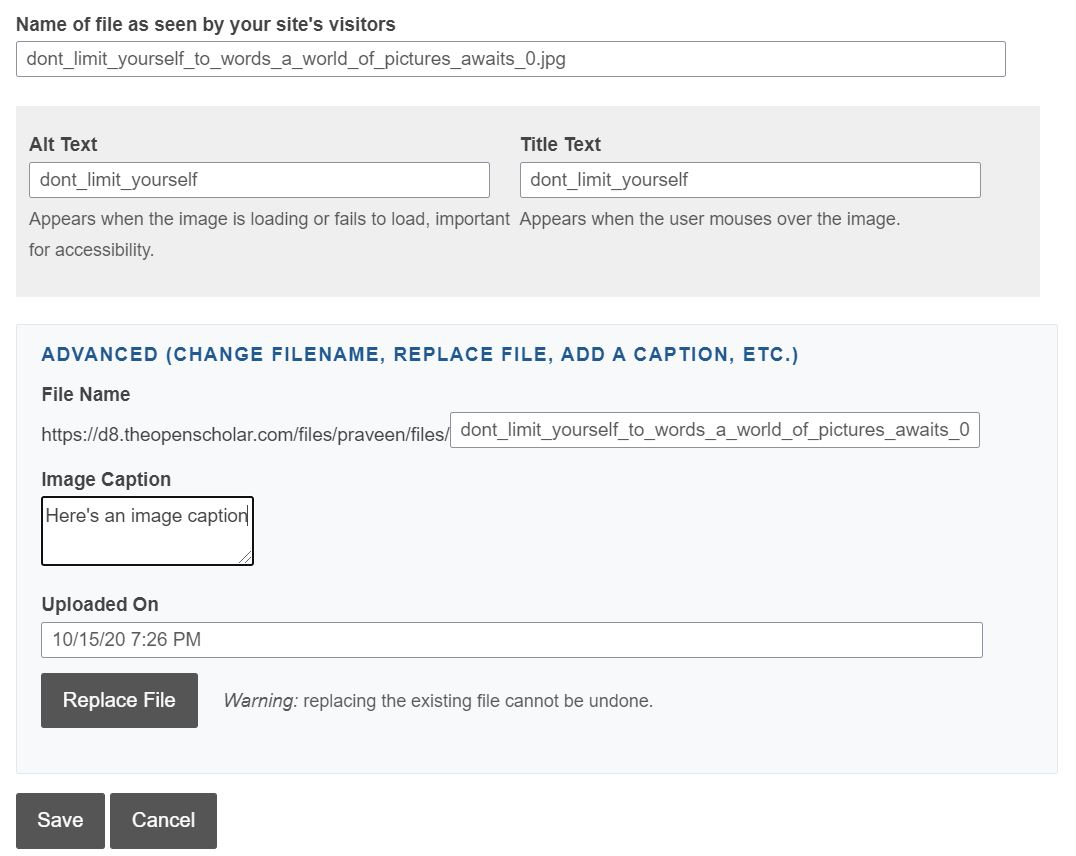 3. Verify details and click Save.
Sample of the news item with the caption: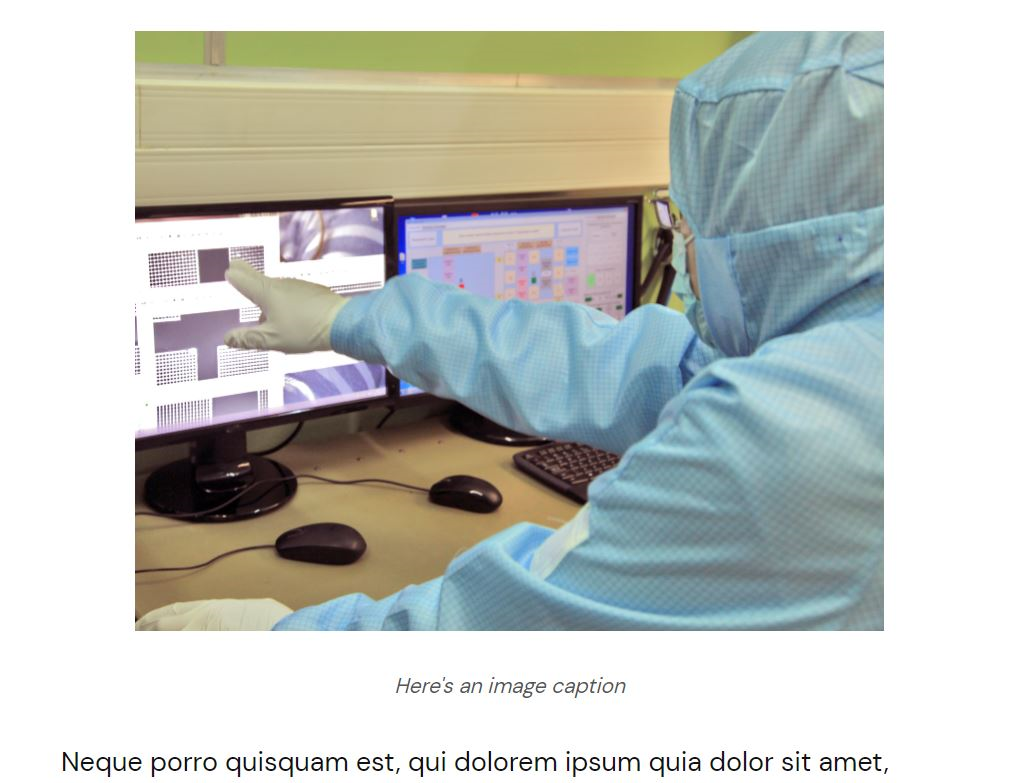 Updated:  17 Sep 2021