A hyperlink is a word, or a group of words, that will allow your use to click on them and jump to another page or document.  This document will explain how you can add links to your content using the link tool within the text editor.
1. Find the content you want to modify, and enter its editor.  
2. Find the text you want to link in the Body section, and highlight the text.
3.  In the top of the text editor, click on the "Link" icon


4. A pop up window will appear.  The "Link Text" box should already be filled with the text you highlighted (or the text you want to be linked).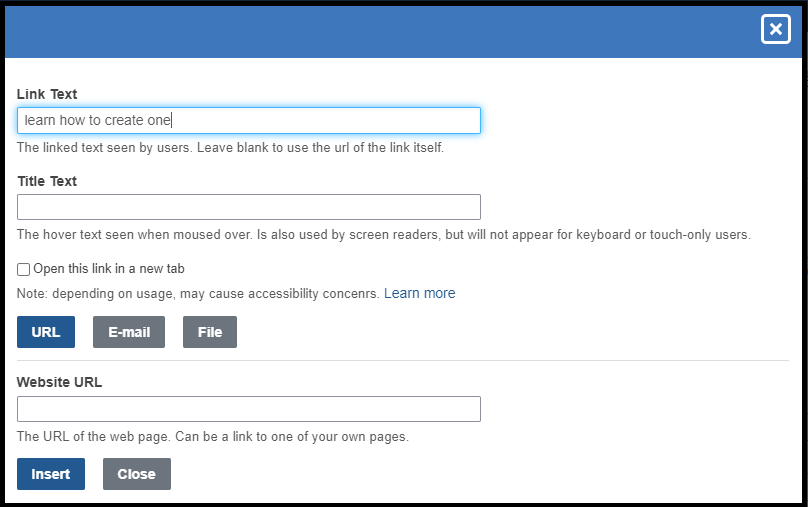 5.  Enter the website address you want to link to in the "Website URL" box. 
     Options:
Add Title text to the link
Opt to open the link in a new browser tab/window
6.  Click Insert at the bottom of the form (this will activate the link).
7. Click Save at the bottom of the content editor to save the changes made. 

You can unlink any hyperlinked text using the unlink icon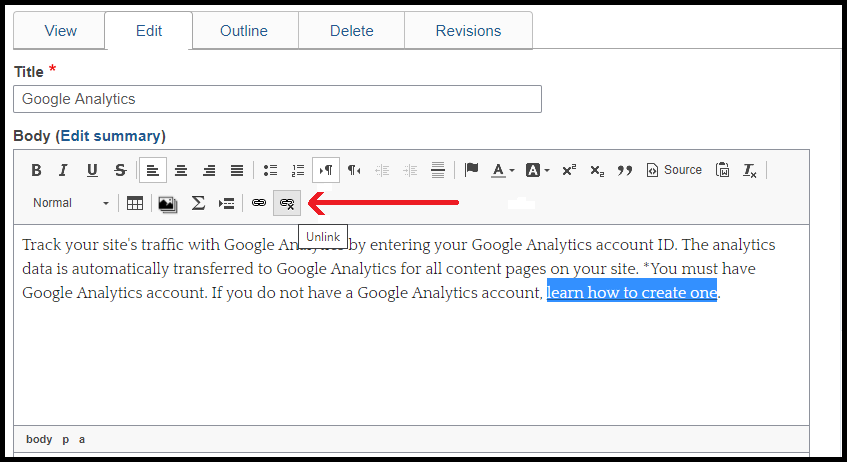 Updated:  17 Sep 2021