The Featured Posts widget displays a list of links or short teasers of selected posts. You can choose posts of any content type, arrange them in any order, and configure display options.
Add a New Featured Posts widget
Click Layout on the page in which new widget is placed


Click "Create New Widget" button


Select Featured Posts from the list


Add the Widget Title and Description
Widget Description is the administrative title (seen by site administrators only)
Widget Title is the what displays on the site


Choose the Existing Post, and Display Style
When creating this widget, you have the option of displaying multiple posts. You can also display by different display styles such as, list of full posts, list of titles, and list of teasers.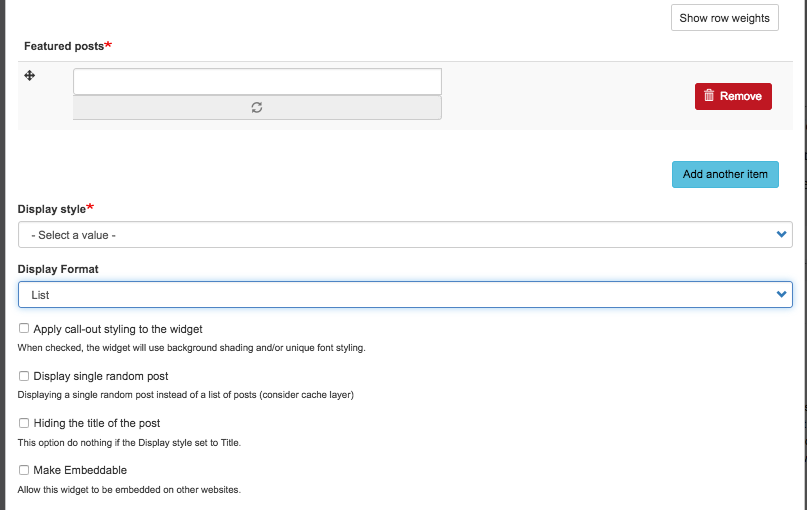 After you click Save, be sure to drag the Featured Posts widget into your layout.
Featured Posts Widget Example
The Featured Posts widget shown below is displaying 3 posts with teaser view.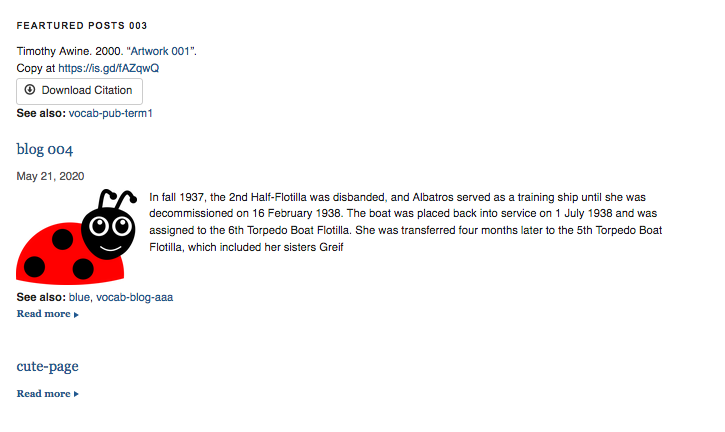 Should be used: When you want to highlight a list of links or short teasers of selected posts without needing to filter from taxonomy.
Should not be used: If you want to display automatically generated and categorized content from posts while filtering from taxonomy -- To do this use the List of Posts widget.
Updated: 4 Oct 2020