Themes
You'll want to set a "Theme" from a number of choices. Themes provide a consistent visual presentation for your site. You may choose from one of many themes included with your site, or have a custom theme developed for you by an outside designer.
Clicking on the Appearance button in the Control Panel lets you select a Theme. Changing the theme only effects the look and feel of your site, but not the content you've created. Your site's theme can be changed at any time.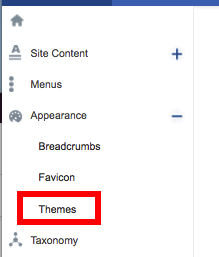 To choose a theme in the control panel, click on the screenshot itself (a notification will appear), and then click the 'Save' button at the bottom of the page.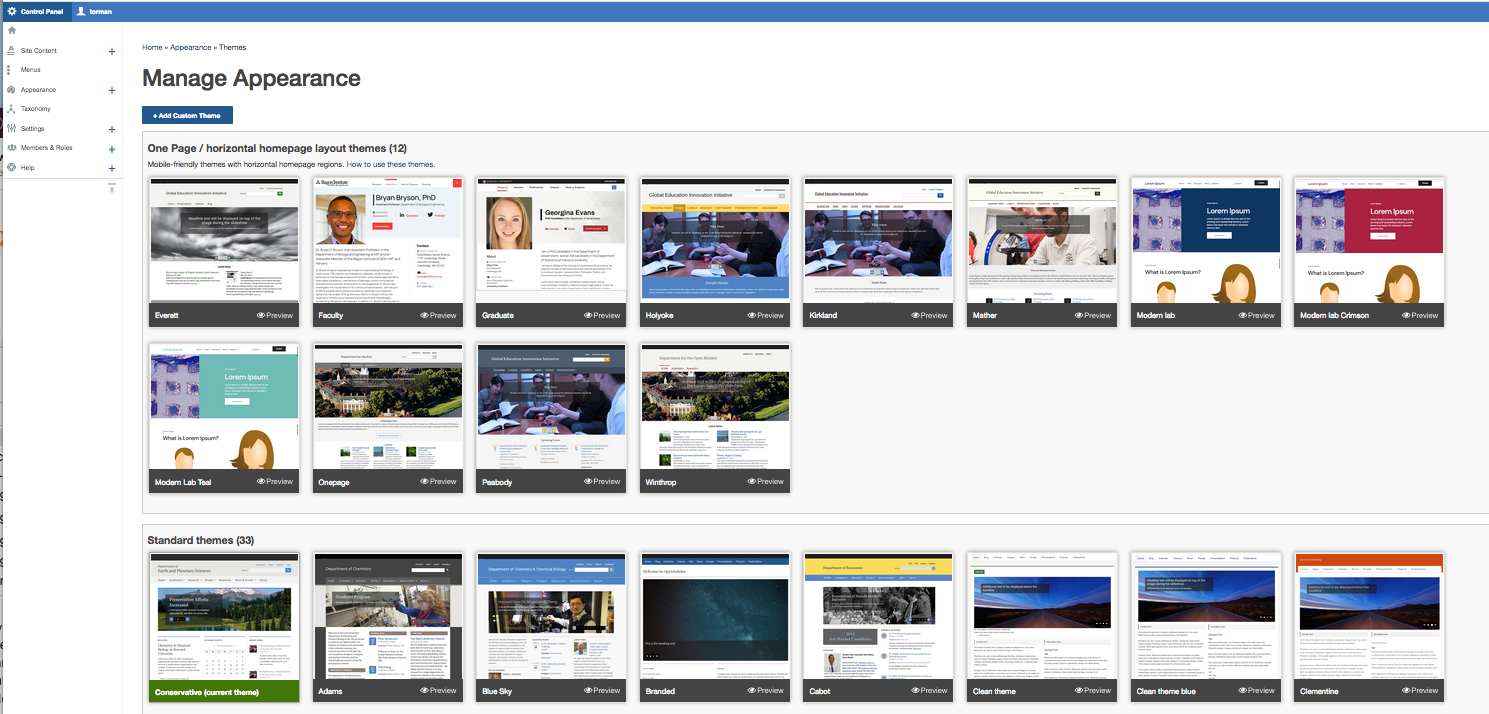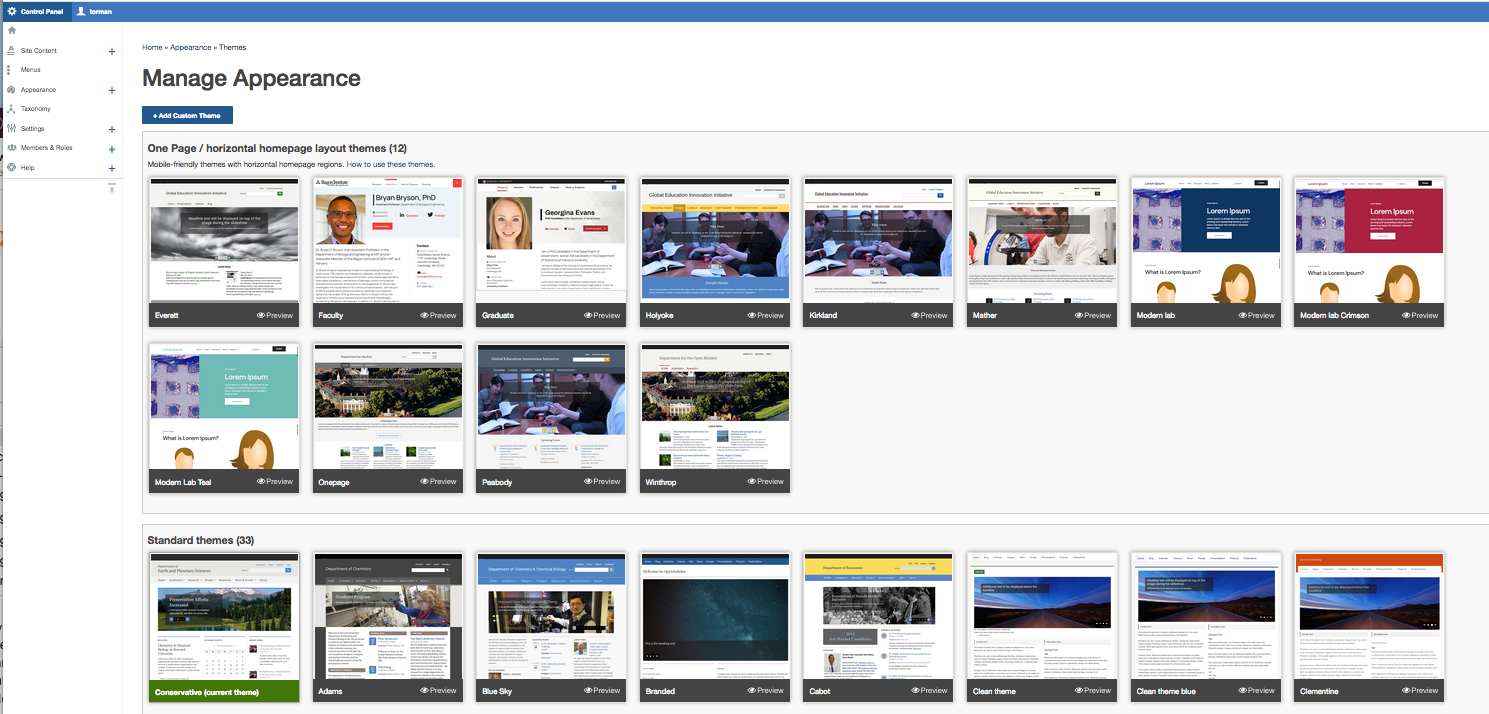 Standard Themes vs. One Page Themes
Featured themes are mobile-friendly or "responsive" themes. These themes have been recently designed and developed. One page themes are designed for very small sites.
A Caveat
One thing to note about themes is that while many of them are consistent with where the various elements of your site should appear—such as your photo, name, address, etc.—some themes may have distinctive or unusual ways of displaying these elements. It is advised if changing your theme to look carefully throughout your site to determine if the placement of all the site elements work for you.
Updated: 4 Oct 2020