This widget is the easiest way to add site name or site logo for your site.  Allowable file types include png, gif, jpg, jpeg or svg.  The maximum file size is 128 MB.

How to create:
1. Go to Layout.
2. Select All Pages from Place to if you would like to have the site logo showing all pages in the site.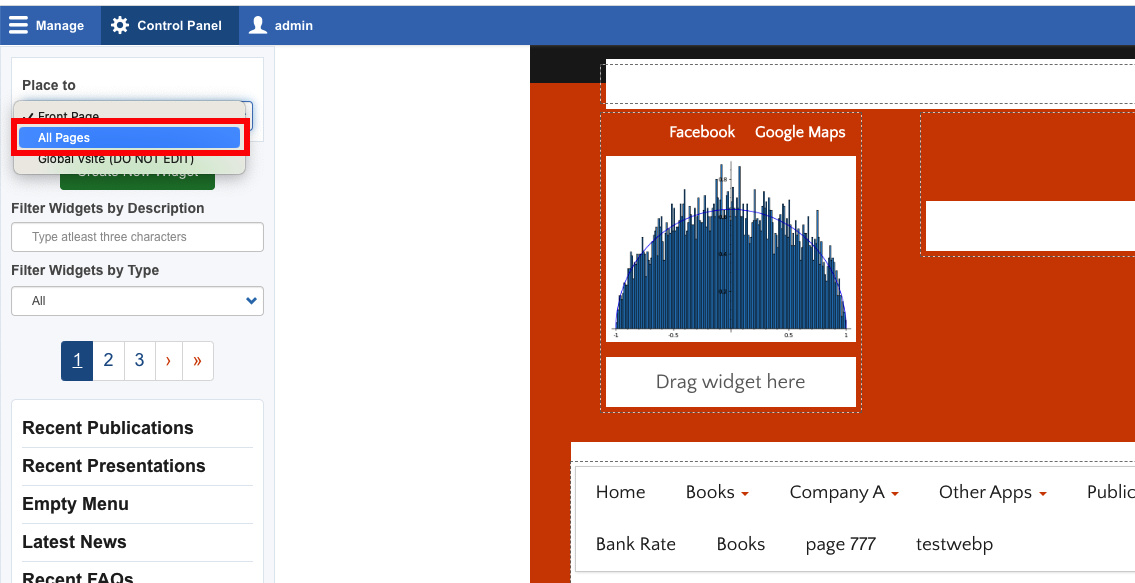 3. Click Create New Widget green button.
4. Click Site Logo from the list.
Note: the widget form pops up.
5. Enter all required field.
Note: If you would like to have the same image as site's default logo, then check the option. Actually, the image is also set in /cp/settings/global-settings/seo settings page.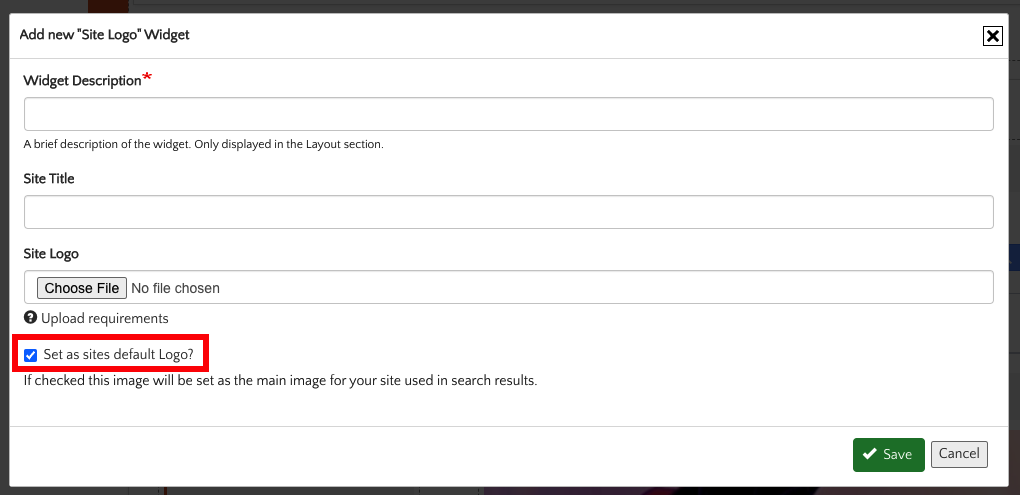 6. Click Save button.
7. Drag the newly created Site Logo widget from widget panel to header region



8. Click Save button on the layout
Updated:  23 May 2023