If you know that you will not be using certain widgets, it is best to remove them from your site to avoid an excess of unused widgets from the Layout's Widget Panel.
To Delete a Widget
There are two ways to delete a widget from a site.
1. Delete a widget from page  - Click on the contextual link of the preferred widget, select Delete widget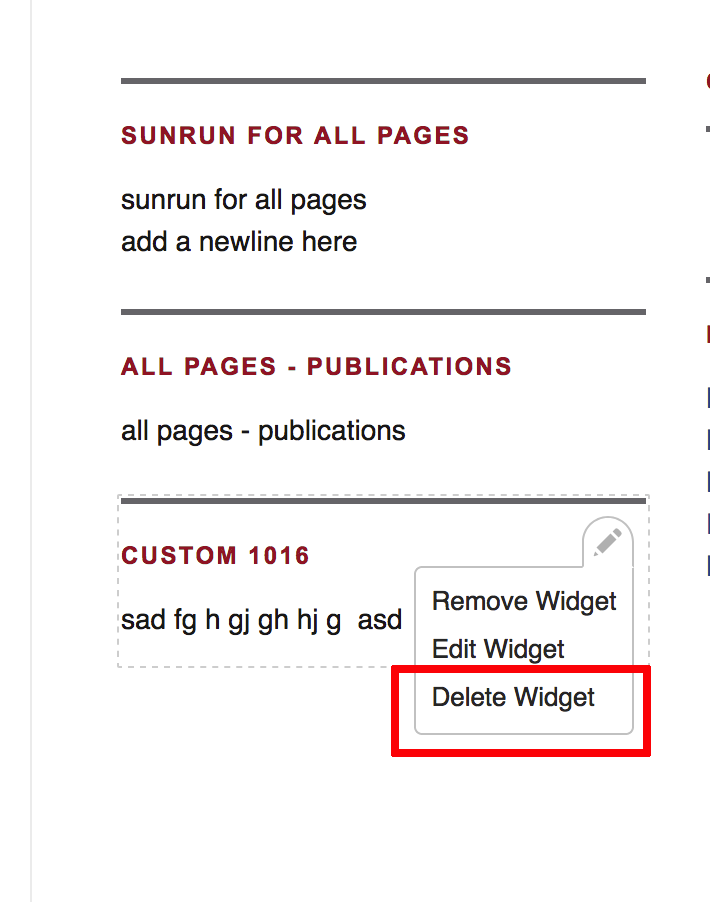 2. Delete a widget from page's widget panel
a) Click on Layout button which is on the top right hand side of the page.
b) Hover over the widget to be deleted
c) click pencil button to open contextual links
d) click Delete Widget
e) click Delete button in the confirmation dialogue box
Updated:  17 Sep 2021