The content revisions feature will allow you to save past versions of content (posts) on your website.
This feature offers an easy and intuitive management interface that allows you to view, revert and delete saved content revisions.
Note: Revisions are available for the following app content types:
Basic Page App
Blog App
FAQ App 
News App
People Profile App
Publications App
Editing a Page to Access Content Revisions options
The main Content Revisions only appear when you are editing a post. You won't see the Content Revisions options when you are creating the post.  =
 
Content Revisions Options
The Content Revisions options will be on the right hand side of the edit form.
There is a checkbox to add a new revision when the page is saved. It will be turned on by default.
Revision log message
Revisions notes can be used to briefly summarize the content changes. 
This may be useful when trying to find a specific version of a page.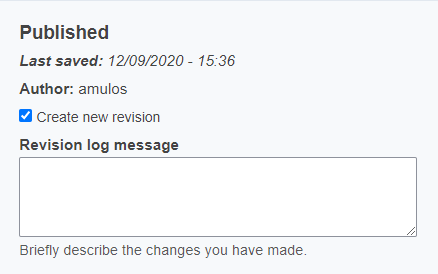 After a Revision has been saved, a quick way to access the revisions list is to click on "Revision"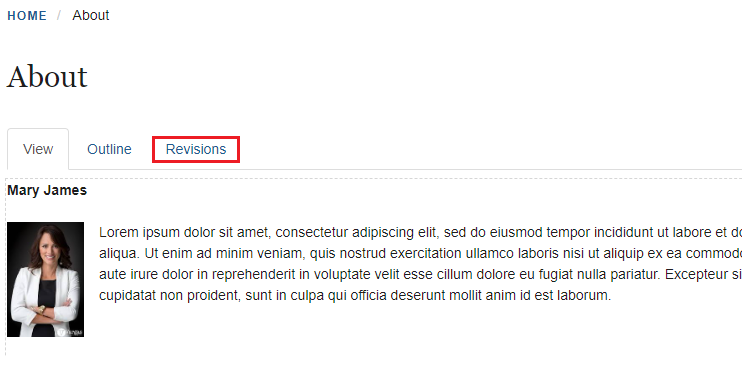 Managing Revisions
The Revisions list screen allows you to view, revert and delete the revisions of page. 

View - Selecting the View option allows you to see the version of the page(s) before making a decision on it.
Revert -  You can choose to revert which will restore that version of the page live. Note: when you revert to a prior revision, a copy is created which becomes the current version.
Delete - You can allow delete a revision from the manage revisions screen. However you cannot delete the live version of the page from here.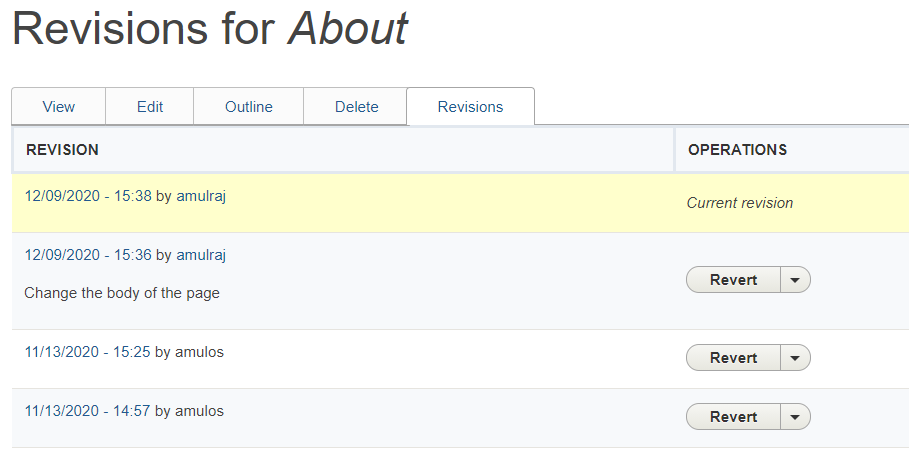 Additional Information About Revisions
Revisions are available for the following content types: page, blog, book, FAQ, news, profile and publications
Revisions are automatically turned for each post
Updated:  17 Sep 2021